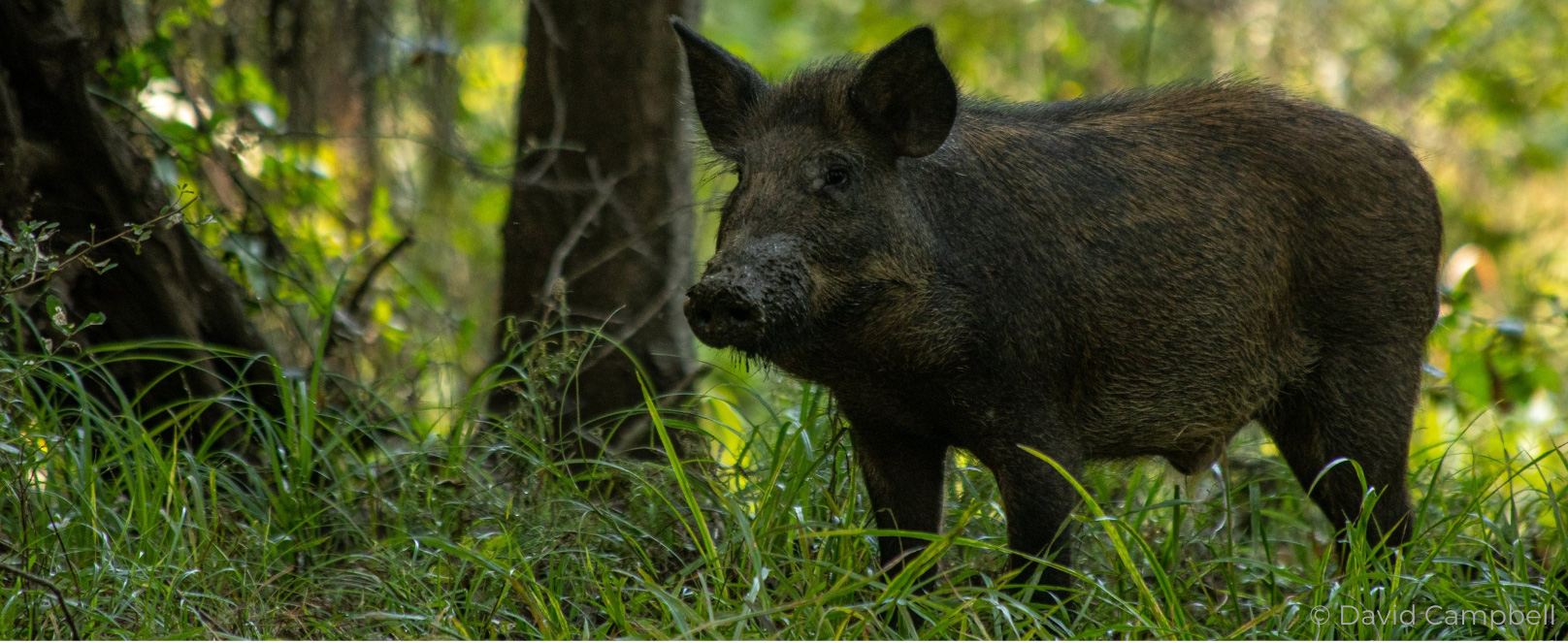 Feral Hogs in Texas: An Invasive Animal
Feral hogs (Sus scrofa) are a non-native animal found across the state of Texas. They rely on rooting in the soil to find food, which can cause significant damage to natural resources. They are resilient animals who often compete with native wildlife for resources. Additionally, feral hog ranges overlap with agricultural operations, livestock, and human populations. In the areas where overlap occurs, feral hogs cause millions of dollars worth of damage and run the risk of spreading disease. Texas has no native predators capable of regulating feral hog populations, so land managers must implement control techniques to keep populations in check.
In recent decades, feral hog populations have grown dramatically in Texas leading to corresponding increases in the damage they cause. The resources provided here are intended to increase the understanding of feral hog biology and natural history so that management efforts can be more successful. The management techniques discussed here provide a variety of options so that land managers can select the tools that will work best for them.
"For management efforts to be successful, you must first understand the animal you are managing."